November 22, 2013
phaedra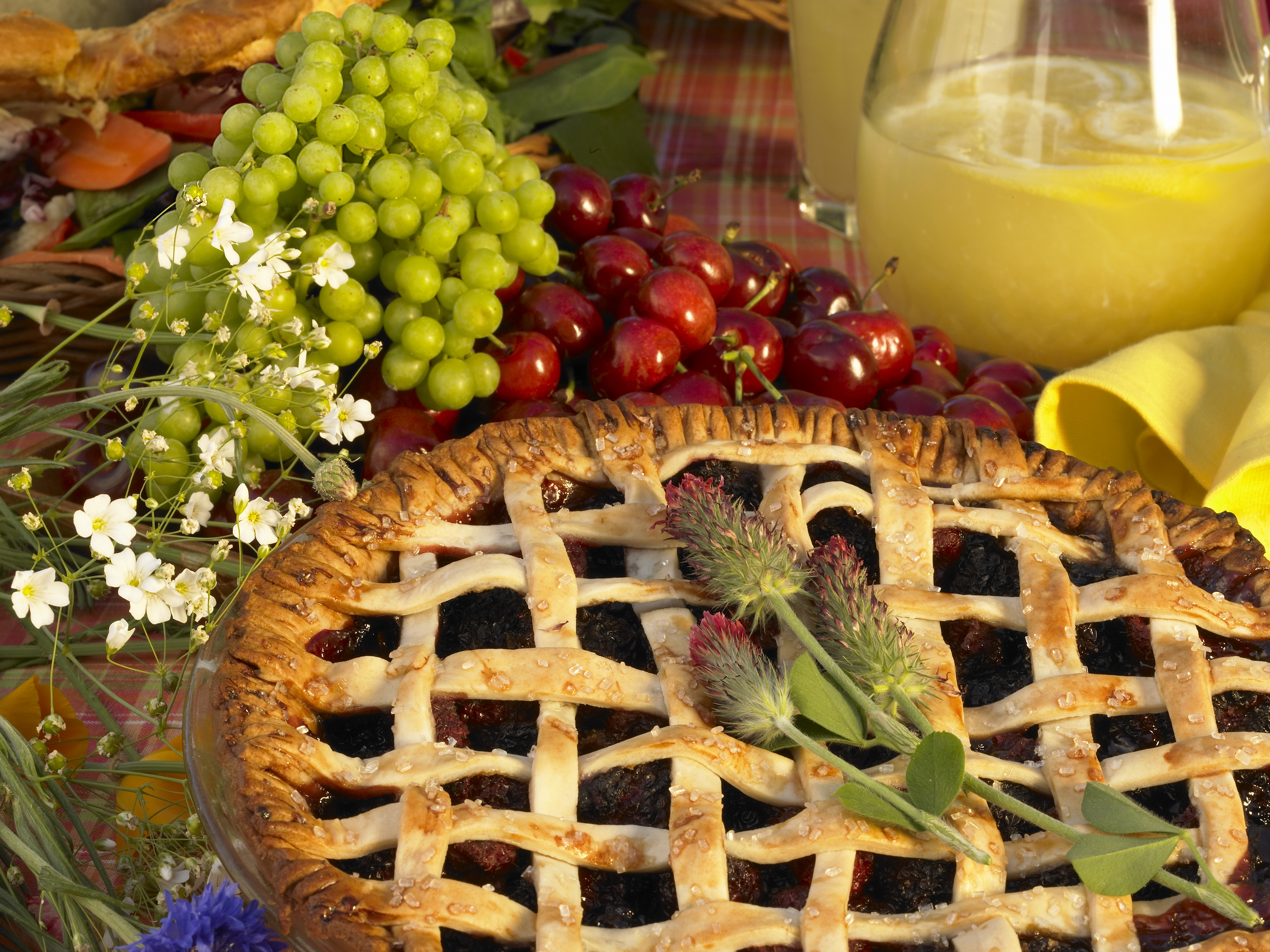 Our handsome and prolific Pakistani Mulberry is draped with giant caterpillar-like fruit in June. They are each about 4" long and start out green then turn crimson and taste like a combination of raspberries and grapes, sweetening as they ripen. When the Saturn Peach, with its sweet, white fruit are ripe, the mulberries are also ready to harvest. This pie is sensational! The mulberries can be substituted with strawberries, blueberries or blackberries, or use apricots or nectarines instead of peaches.
Ingredients
2 Ready made Pie crust dough (for top and bottom of pie)
3 cups Pakistani mulberries (or blackberries)
1 cup white peaches, skin removed and sliced
2 teaspoons lemon zest
¾ cup turbinado sugar
1 egg white, beaten
2 tablespoons turbinado sugar for topping
3 tablespoons cornstarch with ¼ cup water
Directions
Preheat oven to 400 degrees F. Place rolled out piecrust into a glass pie plate to fit over the plate to the edges. Place the mulberries in the piecrust and peaches over the top. Sprinkle sugar and lemon zest over the fruit. Sprinkle cornstarch mixture over all and lightly mix.
Roll out the rest of the dough and cut into six half-inch wide strips. Criss-cross strips on top of pie to make a lattice effect and connect the edges for a design. Brush top of pie with egg white. Sprinkle 2 teaspoons sugar over the top of the pie.
Place the pie plate on a cookie sheet in the middle shelf of the oven. After 10 minutes, turn the heat down to 350 degrees F. and bake for 30 minutes longer or until the crust is golden brown. Allow the pie to cool before serving.