November 22, 2013
phaedra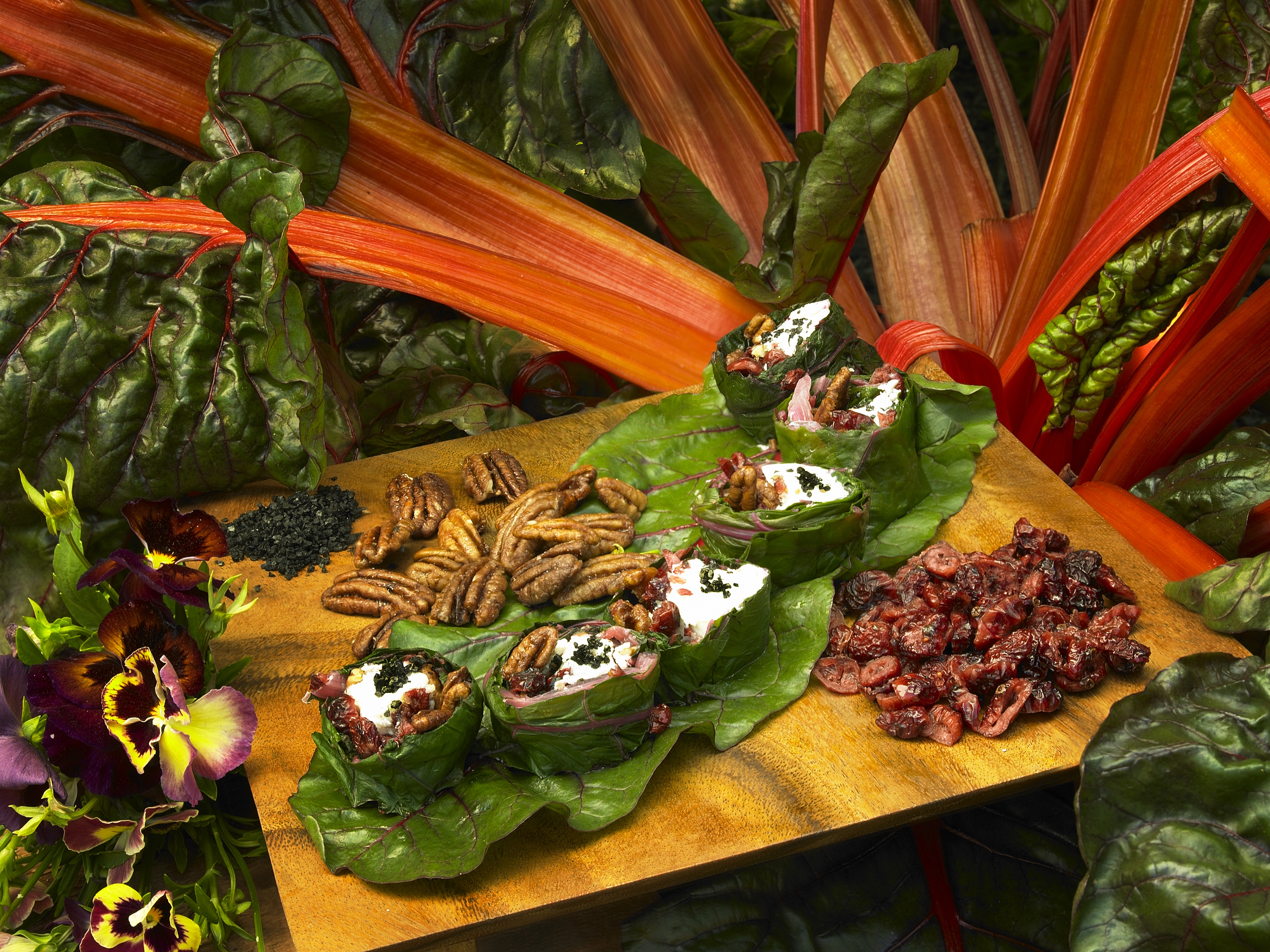 Swiss chard is abundant in the garden. I created this for my vegetarian friends. The combination of brandy infused cherries and Chevron cheese and roasted pecans are heavenly. The Swiss chard makes it feel like a healthy treat.
Ingredients
10 large leaves of Swiss chard, ribs intact
1 12oz. Chevre log
1 cup roasted pecans
½ cup dried cherries
Directions
Boil large pot of water. Add Swiss chard leaves, removing after 5 minutes. Chard should be soft but not melting. Allow to cool in an ice bath. Soak dried cherries in warm brandy for 10 minutes. Remove chard and dry well with paper towels. Using a knife, remove the tough ends of the ribs that prevent leaf from being rolled. Overlap 2 leaves.
Form a long piece of chevre across the leaf of the chard, sprinkle with soaked cherries, roasted pecans, salt and pepper. Roll the chard around this mixture, using a sushi mat to form into place. Cut the roll into bite sized pieces